ALL-NEW 2022 CHEVY SILVERADO ZR2: UPDATES ON THE ZR2 LINEUP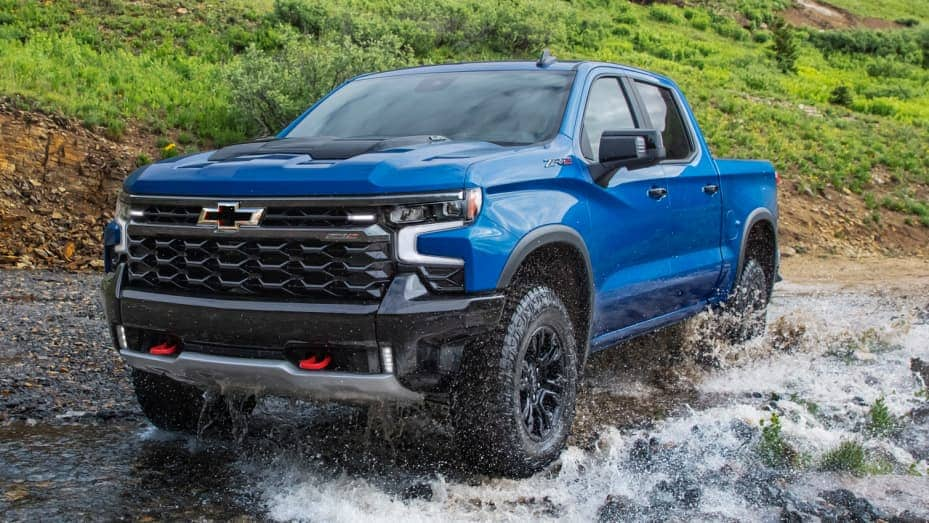 THE NEW 2022 SILVERADO ZR2
Chevy's Flagship Off-Roading Truck
The automotive world is ever changing, and Chevy is evolving their lineup with the
 first-ever Silverado ZR2, coming to off-road in 2022! This is the latest addition to an impressive lineup of off-roading trucks, and Chevy looks to build upon that legacy with their 2022 Silverado ZR2! 
As Chevy's flagship off-roading truck, the new 2022 Silverado ZR2 offers something
 customers can get excited about! The ZR2 brings together a premium interior, enhanced exterior, immersive technology, 
and high caliber off-roading prowess all in a comprehensive package. 
The ZR2 has performed efficiently on grueling off-road courses, and has proven to be one tough machine! Whether you'll be charging through the mud, crawling up rocks, or racing through the desert, the ZR2 has the power and aptitude to take you on any adventure you seek to find! It's also dependable for everyday driving comfort, trailering capabilities, and is reinforced with a number of safety equipment features. 
The Chevy Silverado ZR2 is coming to off-road, and you can find out just how capable it is in spring 2022! 
Check out pricing and other details at Chevy!
Reserve The All-New 2022 Silverado ZR2 Today!