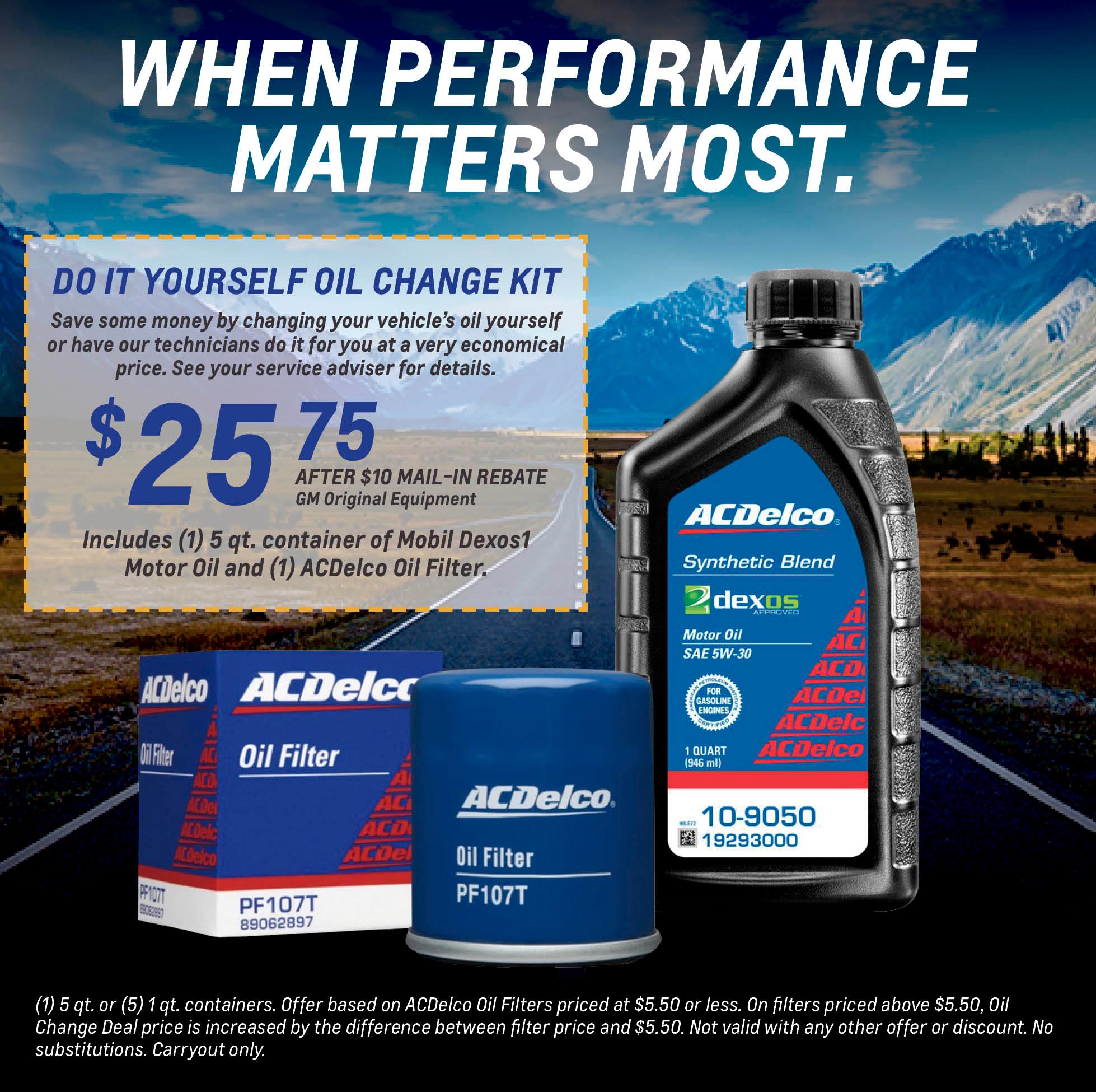 DO IT YOURSELF OIL CHANGE KIT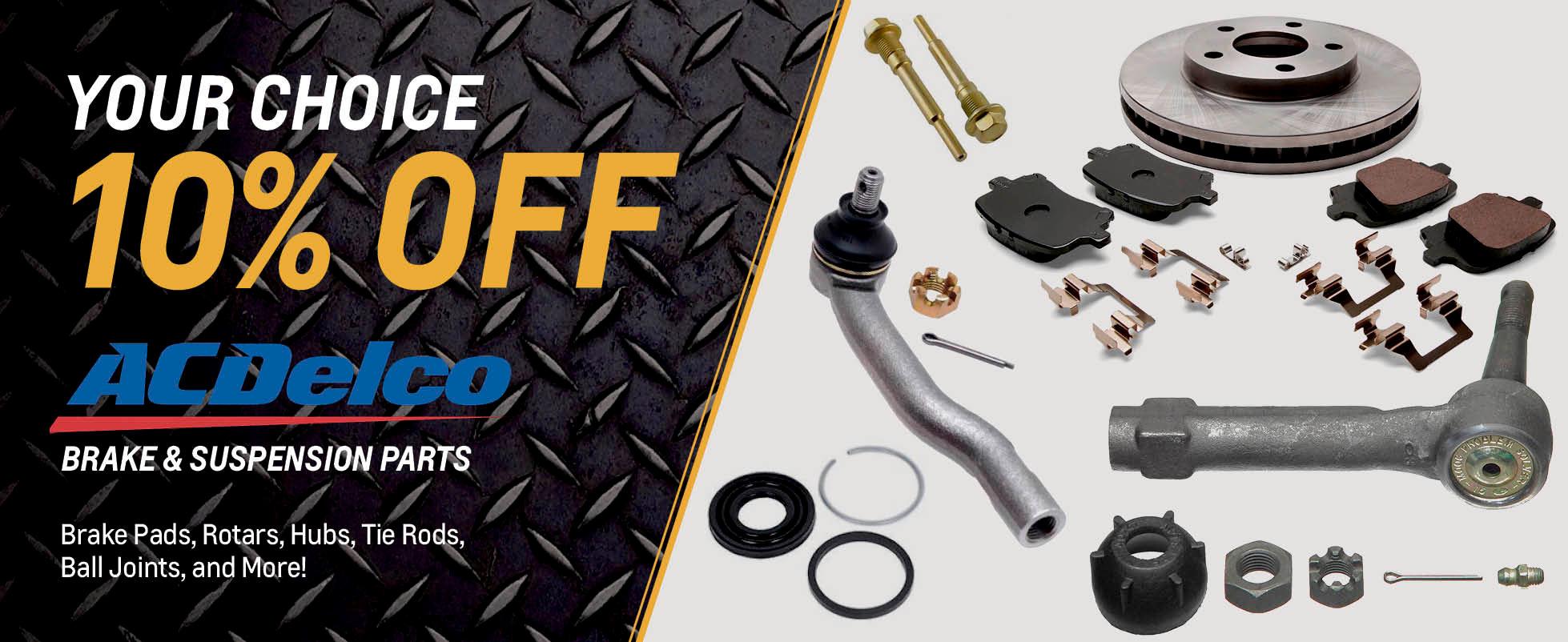 10% OFF ACDELCO BRAKE AND SUSPENSION PARTS
SAVE ON HIGH-QUALITY PARTS WITH OUR COUPONS AND SPECIALS
When it's time to look for a replacement or part, you don't want to go just anywhere in Aurora. At Ed Bozarth Chevrolet, we serve Denver and beyond by carrying an extensive selection of authentic Chevrolet parts. What's even better is that we offer coupons and specials for our parts so that you can save while having extra assurance.
Find out why so many from the Englewood area choose to shop with our parts specials.
Why Choose a Parts Special or Coupon?
Buying replacement parts can be expensive. That's why we make getting the parts you need affordable and easy, allowing you to keep your vehicle in the best possible condition. By taking advantage of one of our parts specials, you will have the assurance of Chevy manufactured parts while also paying less. Some of the parts that you may find coupons or specials for include:
• Brake Pads
• Windshield Wipers
• Ball Joints
• Rotors
• Batteries
Authentic Chevrolet Parts
When you go to your typical mechanic in the Centennial area, they will likely recommend an after-market part to drive the price down as much as possible. While the price may be low, so is the quality. Many after-market parts either don't fit properly or wear out prematurely, sometimes even causing damage.
When you choose our genuine Chevy parts, you can maintain the integrity of your Chevrolet vehicle. Our Chevy parts have met factory requirements so that Chevrolet's standards for excellence are met as well.
Let Us Do the Legwork
If we don't have the part that you need, fill out our online parts request form, and our expert parts team will track it down for you. With your vehicle's information, we will find the exact part that you need. We will let you know when it arrives, and our highly skilled service team can install it for you if you don't want to do it yourself.
Contact Our Parts Team Today
If you have found a parts special or coupon that works for you, start by contacting our parts team. They will help you take the next steps to claim your parts special.
We look forward to hearing from you!