Be Part of a Winning Culture. 
We're growing and our best is ahead of us - join us and experience this work environment for yourself. When asked to describe what it's like to work at Ed Bozarth Chevrolet, our employees used the following words.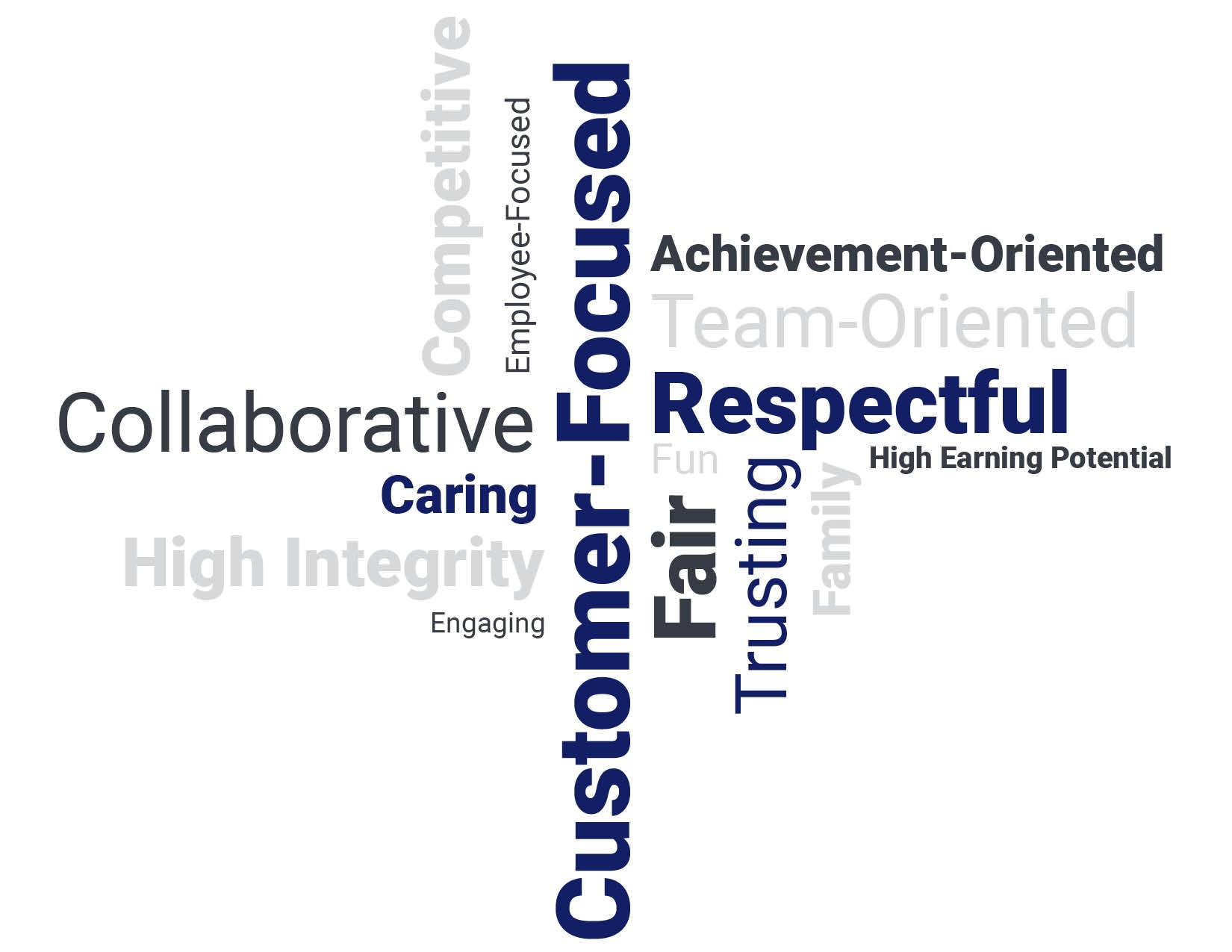 What Our Team Members Are Saying
"My colleagues genuinely care about each other personally and work together as a team. I work with people who are intelligent, fun and responsible."
- Title Specialist, Lone Tree
"Working at Ed Bozarth Chevrolet is extremely rewarding. They promote inward growth, and always seek to build up the staff. They are always seeking to improve in the business. Ed Bozarth exemplifies this by, improving in the structure, improving in the technology, but most importantly investing in employee training and growth. Another aspect that makes Ed Bozarth Chevrolet extremely rewarding, is the guest relationships. Coming to work, and being able to catch up with, what feels like friends, is extremely satisfying and rewarding. Also making long lasting friendships, with fellow employees makes the days more fun than you would ever imagine. "
- Service Advisor, Lone Tree
"Working here at Ed Bozarth showed me a lot of what it's like to work for a company that genuinely understands its employees and wants them to grow. Some of the best managers I've ever had and I enjoyed waking up and going to work each day."
- Valet, Aurora
"A day goes by so fast you would not believe it. Always busy, must be able to juggle pretty good. Highly skilled jobs, most don't know that. So there is a ramp-up time during the days while your working."
- Fleet Account Manager, Lone Tree
"The dealership gave me a great opportunity to grow and develop my skills. I started entry level and was able to grow into an executive with the company in just 4 years."
- General Manager, Aurora
"I learned how to communicate better with customers and direct them to who they need to speak with. Built relationships with my co-workers because I spend more time at my job than at home, so we are all kind of like a big family. The most enjoyable part of my job is meeting new customers and seeing how happy they are when they buy a new car or their first car."
- Receptionist, Aurora
"The ownership is very sensitive to family, work balance. Work is sometimes demanding, but worth it at the end of the day."
- New Car Sales Manager, Lone Tree
"Ed Bozarth Chevrolet in Park Meadows was a great company that was a lot of fun to work at. Everyone here worked very hard to provide the best customer service."
- Lot Technician, Lone Tree
---